My duties
I deal with billing and customer management, starting from the monitoring of the offer up to the collection of the issued invoices, at the moment I'm waiting for the order I am as sweet as honey, but at the moment of the debt collection I look like a pitbull dog!
My filosophy
I am a sunny person, determined and precise and in times of difficulty I always have a ready and pungent joke to overcome difficult situations.
My spare time
I wake up every morning with the desire to do one thousand things and I find myself having done 1,500 things in the evening with the addition of an operational plan for the following day.
This happens if in addition to the working sphere you have to reconcile school commitments and not three children.
I am a mother who is a little carabiniere and a bit of a hen, a wife who breaks enough, but also a person with a thousand ideas and dreams to fulfill.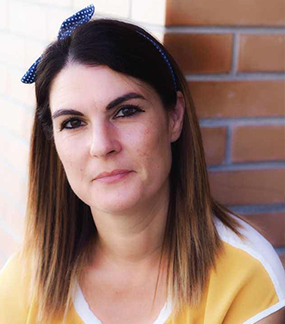 Esperience: 20 years in Micra
Hobbies: Gardening, cooking, thriller movie
Contact Info:
Email: benedetta.osticioli
This email address is being protected from spambots. You need JavaScript enabled to view it.