My duties
I'm a hybrid original!
Thanks to my legal knowledge, I provide support in software development: I study and analyze the requests received from Customers and I try to translate them into an ad hoc project with all the required features.
I also provide direct assistance in problems or improvements that may be reported in relation to the product installed.
I also deal with legal consultancy for issues relating to the Company.


My philosophy
I'm a pragmatic person, I don't like getting lost in small talk. I can't stand compromises and half measures and I strongly believe in honesty and fairness.
My spare time
"Ready, steady, go ...": I love traveling and as soon as I can I flee to other places where I always stay enchanted by the thousand wonders of places and people.
I'm a devourer of books and movies.
I love the "bubbles".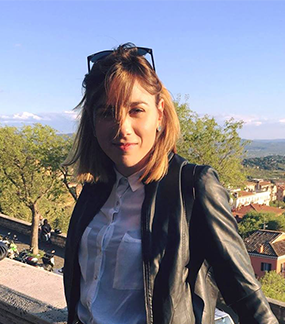 Experience: 4 years in Micra
Hobbies: Traveling, sports, reading, watching movies
Contact Info:
Email: claudia.bondini
This email address is being protected from spambots. You need JavaScript enabled to view it.