My duties
I follow the legal procedures with our customers from an IT point of view. In particular, I take care of relations with the lawyers responsible for these, in order to always be in line with current legislation and with the own operations that each individual bank must or deems most useful to adopt.
My philosophy
My philosophy is to commit to the maximum, because merit pays. One of my hobbies is to see fiction criticism of reality and in this period I'm following "1992", a television fiction in which it seems that the merit does not pay.
However, even if I like that fiction, I do not agree with what you want to highlight. In reality, in the end, merit and professionalism always pay.
My free time
Once I had a lot of free time in which I enjoyed doing sports. Now I happily spend my weekends with my son Giulio.
My work leads me to travel a lot and I use the spare time trying to relax, as I said watching fiction especially on the train, or when I can go running even if only in summer... being a lover of heat.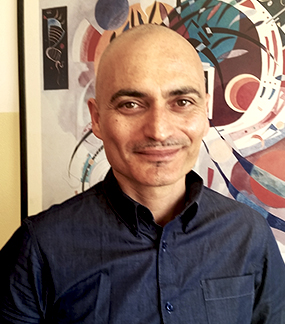 Experience: 15 years in Micra
Hobbies: fiction e running!
Contact Info:
Email:
This email address is being protected from spambots. You need JavaScript enabled to view it.