My duties
I deal with application development and I follow projects for foreign clients. In this period I am busy with an important German client and Munich is almost my second home!
What I particularly like about my job is finding solutions to customer problems. I find it stimulating and a constant challenge, things that make the days exciting.
My philosophy
There is always something to learn! I believe that one must continually feed one's own growth, and I try to do so by never taking anything for granted, studying, listening to the advice and opinions of others and looking at one's work with the desire to know something more each day.
My free time
I like going to the gym, being outdoors and when possible, allow me a few weekends to relax on a sailboat.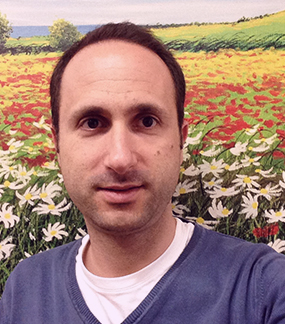 Experience: 7 years in Micra
Hobbies: fitness, sun, sea and sail boat!
Contact Info:
Email:
This email address is being protected from spambots. You need JavaScript enabled to view it.