After graduation, the job opportunity begins with an internship ...
Our Duties
We deal with graphics, image editors and sites, brochures and leaflets creations, and everything needed for company styling.
Our philosophy
We live our lives and our young age without ever losing sight of our goals.
Our free time
We like to have fun, travel, play, dance, draw, create and everything related to art. Our age allows us to discover, grow and get to know new realities.
We are specialized in living!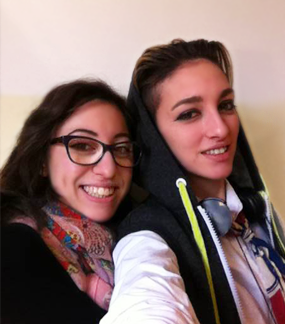 Experience: work in progress!
Hobbies: all that is creative!
Contact Info:
Email:
This email address is being protected from spambots. You need JavaScript enabled to view it.
Email:
This email address is being protected from spambots. You need JavaScript enabled to view it.