My duties
I develop software applications and try to translate everything that customers require into code
My philosophy
If you do something, do it well!
I prefer to take more time to reflect and control everything before tackling and finding a solution to the problem that I face, of whatever it is: work and daily life! My husband always tells me that sometimes I should reflect less and let me go more.
My free time
Outside the office my free time is almost all dedicated to the family: follow my two children in their growth and devote myself to my husband, takes up almost all my time.
I love music and singing out loud relaxes me and makes me happy. If you then put together a beautiful sunny day ... you see me beautiful and smiling!
I love water and live it in all its forms: I grew up doing competitive swimming, water polo, swimming instructor and pool attendant. Today I love going to the beach and devoting myself to swimming with my children and scuba diving, going around to see the world and its beauties.
In contrast I like, too, being on the sofa and watching the TV series or going to the cinema to enjoy a good movie (adventure, comedies, fantasy.
A past and a sporting soul, but in today's life I am rather sedentary!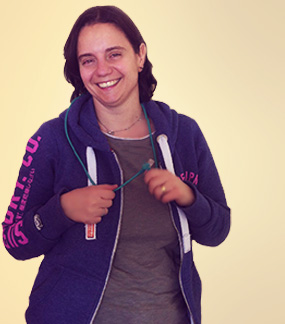 Experience: 6 years in Micra
Hobbies: Music, cinema, sea, relax...
Contact Info:
Email:
This email address is being protected from spambots. You need JavaScript enabled to view it.