My duties
I deal with bank procedures in all phases ranging from feasibility study to computer implementation.
For many years I have followed the scope of financing and lately I have arrived at risk engines.
I find this change as a new challenging challenge to face with determination and determination.
My philosophy
Never give up!
With time and patience, even for the most difficult problem it is possible to find a solution.
My free time
I really like reading especially yellows, fantasy and historical novels; I relax doing puzzles but I do not disdain a nice walk through the woods and the Umbrian countryside looking for mushrooms and asparagus.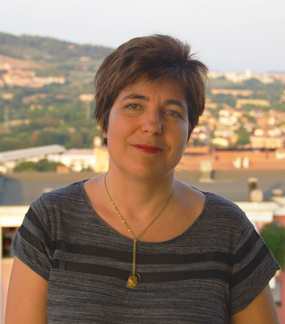 Experience: 7 years in Micra
Hobbies: Preparing sweets, strolling, reading.
Contact Info:
Email:
This email address is being protected from spambots. You need JavaScript enabled to view it.