My duties
My work experience mainly concerns the Mainframe environment in banking / finance.
In the past I have dealt with Loans procedures while currently I am employed in the Customer Risk area and I talk with External Data Banks.
I also had the opportunity to realize projects in SAP technology both for the Public Administration and for Private Companies.
The activity that I do allows me to be in direct contact with customers, to gather their needs to be shared with the working group to transform them into operational functions.
My philosophy
My recipe to feel good about myself and others:
- so much heart
- much respect
- a lot of will
- open eyes
- a pinch of "pepper" (it's always good)
...all joined by a good dose of self-irony!
My free time
In free time I like cooking, reading, listening to music, going for walks and dancing both in the country festivals and in the Argentinian tango evenings.
Whenever possible, I like very much to visit the beautiful Umbrian and Tuscan villages and with the opportunity .. why not .. taste the local specialties!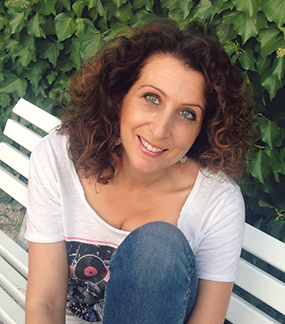 Experience: 7 years in Micra
Hobbies: cooking, dancing, traveling through villages...
Contact Info:
Email:
This email address is being protected from spambots. You need JavaScript enabled to view it.